TOYOTA PARTS
11101-54121,Toyota 2L-T Cylinder Head,11101-54120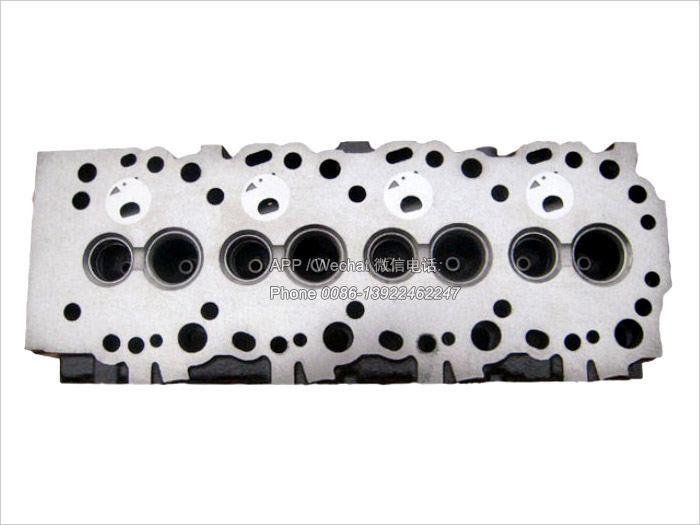 11101-54121,Toyota 2L-T Cylinder Head,11101-54120,1110154121, 1110154120 for Toyota Land Cruiser LJ70, LJ77, Toyota Hiace 2LT LXH10, LXH20.
100% new toyota 2LT cylinder head, Made in China
Availability: 20 Pieces
FOB Unit Price: $150 USD
VERIFIED SUPPLIER: HILUX DIESEL COMPANY LIMITED
BEST AUTO SPARE PARTS STORE | SUPPLIER
Details

Shipment Port: 1.Guangzhou,China.
Shipping By : Sea, Air ,DHL, UPS,Fedex

Lead Time: 2 days

Payment Terms: T/T Company Business Bank Account

1. Competitive Price and Prompt Delivery

2. Small orders accepted

3. One-stop purchase service,Container consolidations & International shipping service.




WE REEXPORT GENUINE TOYOTA PARTS AND GENUINE HINO PARTS AT VERY GOOD PRICE FOR BIG ORDER.

CONTACT US
WE SUPPLY JAPANESE AUTOMOTIVE SPARE PARTS OVER 60 COUNTRIES IN THE WORLD. WE ARE THE BEST SUPPLIER OF TOYOTA PARTS, NISSAN PARTS, MITSUBISHI PARTS, HONDA PARTS, ISUZU PARTS, MAZDA PARTS, FORD PARTS IN CHINA.
WE ARE THE LARGEST INDEPENDENT STOCKIST OF THE JAPANESE AUTO PARTS IN CHINA,SUPPLIING TRADE AND RETAIL CUSTOMERS WITH QUALITY PARTS AT COMPETITIVE PRICES.